Advertising
Eligibility
At the outset we will not accept advertising that does not align with the core principles of renewable energy or at very least sustainable energy practices. Decisions to accept adverts will be made on a case by case basis but your product or service will need to align with the spirit of this site. In other words dietary products, health supplements or get rich business propositions will not be accepted. Advertising for solar, wind, geothermal, sustainable biomass or augmenting renewable energy systems are likely to be eligible.
The Site
Build a Gasifier was created over five years ago to provide information for a vast array of gasifier end users. It has built a loyal following and attracts many users from around the world each day. For the period Jun 1 2014 to Jun 30 2015 Google adsense accredited us with 198,000 page views. The site is utlized by domestic and commercial business, and is on the first page under many Google search terms, for example just type in 'gasifier' amd we are at the top of search results.
Tracking
We use Clixtrac to monitor click throughs for placed adverts. The tracking system tells you the IP address and referrers for the click-throughs, so you'll know how many of them were unique and how many were repeat clickers and where they are coming from. We will email you a statistical report at the end of each month which will enable you to evaluate your campaign. If you have two adverts you will recieve two separate reports so you can evaluate individual ad performance.
Advertising Rates
Four advertising spots are on offer:
Spot 1 – Top banner space 728 x 90 pixels = $US100.00 per month
Spot 2 – Square advert right side top = $US75.00 per month
Spot 3 – Square advert  right side bottom = $US50.00 per month
Spot 4 – Bottom banner space 728 x 90 pixels = $50.00 per month
Spot 1 – Top Banner

The number one spot offered is the premier 728 x 90 banner advert occuring at the top of every 80+ pages of this site.
Spot 2 – Block Top Right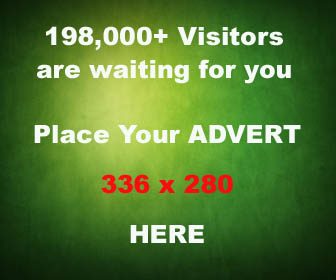 The second most prominent location alongside content description
 Spot 3 – Block Bottom Right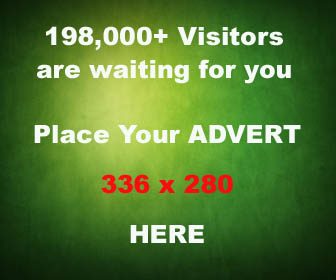 As people reach the end of page content they decide to visit your site.
Spot 4 – Banner Bottom

Visitors often click on exiting a page so at $50 per month this represents great value.
Payment
All payments for your advertising will be processed via PayPal. If you do not have a dedicated PayPal account the system will still allow you to pay using a valid credit card. At this stage there are no other options for payment. The minimum period to place an advert is one month or 30 days. Please contact us and we will respond with an Advertising Form that will allow you to provide details of your advert, nominated Spot, length and type of advertising.