Covered lagoon digesters are generally fully covered lagoons although there are floating type cover partial systems used to collect methane from these ponds. More often than not the systems are built around manure discharges or effluent from dairy or piggery operations. They can be a cost effective method of reducing odors, greenhouse gas emissions, potential water quality impacts and of course the production of biogas to generate electricity and/or process heat.
The surface covers are secured around the pond sometimes by burying in a perimeter trench or by anchoring to a concrete perimeter curb. Covered lagoon digesters use covers that are made from high density polyethylene or polypropylene and some of these materials have a life span of more than 20 years and can also be easily repaired.
A covered lagoon digester has some distinct advantages mainly around the lower costs to build and operate. The downside is the seasonal variation in biogas production as most systems rely on ambient temperature and of course in the colder months less methane is produced. In the AgStar publication (available from download section) production on a dairy farm, "ranged from a high of 142,947 ft3per day in April 2006 to 87,121 ft3 per day by the end of the study in January 2007."
The question is often asked is the lagoon temperature able to be raised? The answer is maybe… If relying solely on waste heat from collected gas there is often not enough excess to raise the lagoon temperature. Another disadvantage is that lagoons or ponds are difficult to build in areas where there is a high ground water table.
For more information please visit the Covered Lagoon Digesters  download section where you can research various aspects of this type of digester.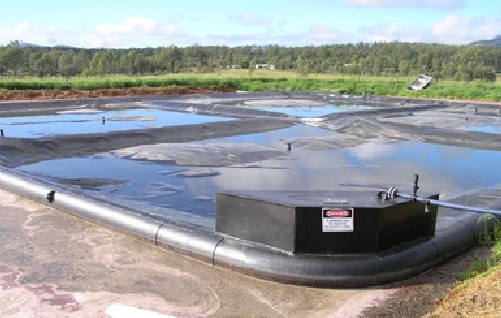 Floating type methane capture (small scale)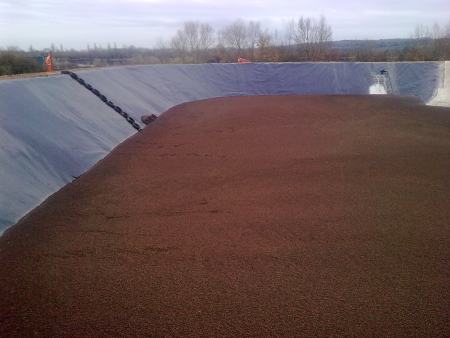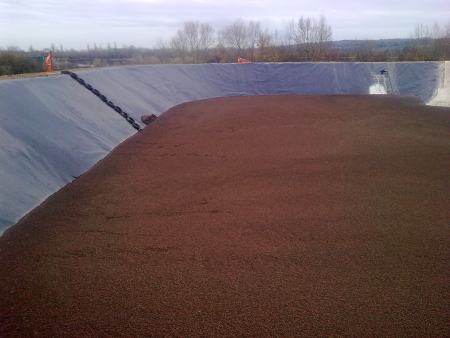 Sealed Lagoon  Large Scale methane capture