There is a now a  range of household biogas appliances that will run off biogas to provide heating, lighting, cooking and cooling. There are of course commercial scale cooking stoves that are being used around the world too. If you have additional items that we can add along with suppliers please let us know.
Also note in our Biogas Stove Design area under Biogas Downloads there are plans to build for you to build your own stove.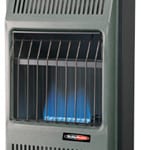 This stylish biogas heater is available through UPSAPS with outlets in Canada, USA and Middle East. It has a push button piezo ignition, sfatey pilot system and does not require any electricity.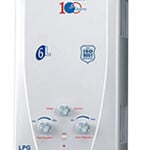 Water heaters are manufactured by at least two Chinese companies we know of, Wusi Gas Applicances and Puxin. The 7L per minute Puxin model has a flow uses 2 to 3m3 of biogas per hour.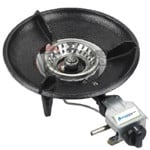 This handsome litte cooker is made by Shenzhen Sunrise Ecoenergy Co from China. Weighs 3.1kg has pulse ignition and runs off 1.6 ~8KPA of biogas.

 A double burner cast iron stove that is robust and can take a pounding. Made by Rupak Enterprises in Delhi, India. The also make a large range of other burners both for home and commerical use.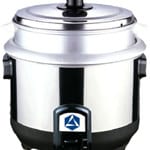 The global giant Puxin makes this rice cooker which seems to be available through a few outlets.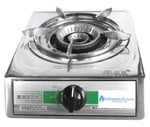 This stove has a stainless steel body with die cast burner and is made by Wusi Gas Appliance Co in China. They also make a two burner stove in the same style.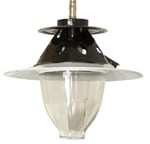 A number of Chinese and Indian companies manufacture biogas lamps.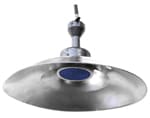 The Chinese company Puxin makes a room heater, or some people use it to hatch chicken eggs in cold climates.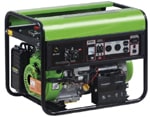 Generators running off biogas to generate electricity range from 600watts through to 25kW. They are available from a number of suppliers e.g. Takamotobiogas, Nairobi, Kenya; Puxin, Shenzhen, from China. Just search using Google!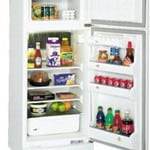 This biogas refrigerator is the only one we know of and is available fromUPSAPS who have outlets in Canada, USA and the Middle East. You may well need to refine or purify the biogas before running this appliance and I would check thouroughly with the supplier.